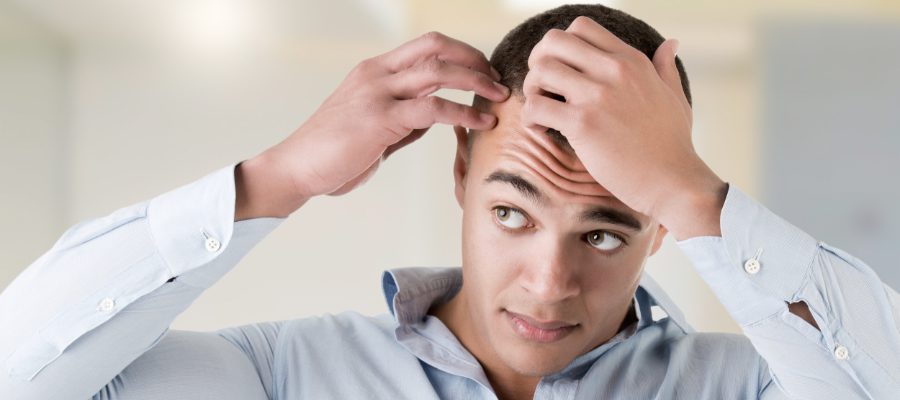 What is MicroFUE hair transplant operation?
Hair Transplant or not hair transplant is a common question for people who has hairloss. Hair transplant is a micro-surgical operation to gain lost hairs back. It is a permanent solution for hairless in todays technology.
26 November, 08:11
Hair Transplant or not hair transplant is a common question for people who has hairloss. Hair transplant is a micro-surgical operation to gain lost hairs back. It is a permanent solution for hairless in todays technology.
Pattern Hair Loss
Pattern hair loss ( Androgenic alopecia) is most common seen hair loss problem in men and woman. It is greater in men than woman. And cause is genetic. First hairs gets more soft and then less powerful in the and they fall off. Anecdotal reports say hair loss comes from mother side than the father side.
Non-surgical hair loss tips?
People who has the problem first tries cosmetic products like shampoos, creams, sprays. Some try herbal remedies but because the problem is deeper than seen they are not a solution for hair loss.
Hair Transplant seems the permanent and exact solution for hair loss in most of the cases.
Brand-new technique of surgical hair restoration is MicroFUE
Today we have micro devices to let us perform operations less invasive. When we google the past operations like FUT or FUE they are old fashioned compared to MicroFUE.
FUT is cutting a strip from back side of the head and then stitching the area causing a big scar. Collecting hair follicles from that strip. Greatest graft count is 1500-2000 which is not enough for patients has big empty areas.
In early 90s FUE method born. To make surgical restorations easier. No need to cut a strip from the scalp, it is not leaving a big scar tissue and can harvest up to 5000-5500 grafts. Still not enough because punch ( cylindrical part of harvesting) is big. It causes pain after operation and can leave point like scars.
We are using 0.7 mm punch size with brand-new hair transplant technique.
Thanks to Dr. Altan's MicroFUE:
No scarring after operation.(even point-like ones.)
No stitches and linear scars
Forget about pain next day after operation.
Healing time decreased because of micro-operation.
Bigger donor area compared to FUT method.
It is not a real surgery but a local micro-operation.
Less limitations after operation for the patient.
Even start working next day after operation.
Step by step surgical hair restoration or hair transplant:
Consultation
Our consultation is 2 steps. First online consultation because patients coming worldwide. They send required photos and Dr. Ahmed ALTAN is checking them. If the patient is a good candidate or not for the operation. If patient is a good candidate for MicroFUE we speak further about operation. He send us tickets and we make all needed organization in Turkey.
Second face to face consultation in the morning of operation. When patient arrive to hospital, Dr. Ahmed ALTAN see him/her. Explain basic information about operation. Makes medical measurements.
Preparation
Patient arrives to laboratory and we collect a blood sample from him. We test blood for Hepatitis B, Hepatitis C and AIDS. If patient has one of above diseases we can not accept him to operation as a hospital policy. Of course we give warning before coming.
After all tests are clear. Patient goes to shaving hair and we shave his hairs if the operation requires hair to be shaved.
Anesthesia
Anesthesia is almost always local anesthesia. We have painless anesthesia method for hair transplant and we apply it upon request. We generally choose classic anesthesia method because of possible complications of pressure anesthesia.
Painless anesthesia does not mean you won't have a pain because pain is coming from the medicine we use. It is not because of the needles. No need to take a risk of complication of necrosis. Because pressure devices may cause skin death as a result of unregulated heavy pressure.
There is also another method which is called sedation. Patient is sedated means sleeping condition during anesthesia part and he does not feel any kind of pain. This method is recommended for people who has needle fear.
Harvesting.
Harvesting is the first part of micro-surgical intervention (surgical part). It takes 3-4 hours. We harvest, collect hair follicles one by one with special devices. Dr. Ahmed ALTAN is using 0.7 mm punch (cylindrical part of machine which does collecting hair follicles). Because of this micro punch patients do not feel pain next day after operation also scar size is minimized.
3 Grafts make 7 hairs?
Grafts can be single, double, triple, quadriple. Generally we see hairs from outside and we do not think if we have a root of the hair and from one root one, two or may hairs can grow. This is important in hair transplant to achieve density on middle and crown area. So grafts is the tissue bearing hair follicle root. When we are harvesting we harvest them from root generally and if patient has doubles and triples that's better than all singles. Think you have 3 grafts and 1 of them is single and 2 of them are triple so in the end you will have 7 hairs.
Opening channels, making incisions.
Opening channels is second and most important part. It takes 45 min.-1 hour. Our doctor open channels for new hair grafts. It is very important to open channels close to each other but also surgeon needs to leave some space between for tissue healing. Also surgeon gives angle to new hairs. Natural hairs have angles 20-90 degrees. Opening channels angles is depending on patients natural hairs. If there are no hairs surgeon open channels as natural as possible. Generally with 45-60 degrees. We use Sapphire blades for less harm when making holes because it open channels without tearing tissue. Deep and length will be the same so no dislocated hair follicles.
Implanting
Implanting is the third and last surgical part. It takes 3-4 hours. We implant hair follicles manually with a special implanter device. Implanting is done one by one thatswhy takes some time. Important to implant single grafts on the hairline and others to the middle and back also crown area. It gives more natural results.
Follow-up and After-care
Patient needs come to clinic after hair transplant next day for follow-up, washing and we explain after care.
Patient needs to send his photos to surgeon after 5-10-12 days and then every month. It is better to control all process. And give patients some tips for the care of new hairs.